The Bedford Consultancy is the umbrella organization for the various professional activities of Lewis Frisch:
BEDFORD VINTAGE HI-FI
MINI SYSTEMS
BUDGET SILVER ERA COMPONENTS
VINTAGE KLH PARTS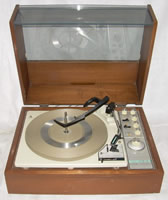 The Bedford Consultancy collects and recycles vintage KLH stereo systems. Partially functional KLH Model 11, Model 20 and KLH Model 24 integrated music systems (base units) offered for a nominal charge of $20.00 to $45.00 per unit + packing and shipping charges. Perfect for restoration, parts sourcing and similar DIY activities.
From time to time we may also have assorted KLH speakers in inventory for resale, as well as some as-is KLH component accessories. We also offer Gotham interconnect and speaker cables, terminated with high quality Amphenol RCA connectors, for use with KLH systems and other 70's components.
We are enthusiasts for all things Kloss. We remember and honor the extraordinary career of Henry Kloss, whose classic designs enriched so many lives with innovative and affordable audio technology.
COMING IN FALL 2014:
A new page featuring Vintage Hi-Fi mini systems and budget silver era Hi-Fi components. We have had such fun collecting 1970's era gear and putting together these wonderful and inexpensive sistems that are a great introduction to vintage low-end listening pleasure. Soon, we'll be sharing that joy with others through BEDFORD VINTAGE HI-FI.
Realistic and Lafayette mini-amps and speakers, Kenwood, Sherwood and Realistic receivers, other gems from KLH and AR. For a more contemporary playback source: Panasonic's remarkable PM01/PM03 series CD stereo systems, and Technics portable CD players.
We invite you to jump into the low end and enjoy the classic mid-century design and the truly musical listening experience that these components offer. It costs so little to experience the joy of Hi-Fi during those early years of Stereo (1958-1973).


IMPORTATION AND DISTRIBUTION OF
EUROPEAN PROFESSIONAL AUDIO PRODUCTS
The Bedford Consultancy provides office space, logistical support and marketing services to Gotham Audio LLC, a joint venture between Lewis Frisch and Franz Ammann, CEO of the Swiss company, Gotham AG. www.gothamaudiousa.com. Gotham Audio LLC is the exclusive US and Canadian distributor for Gotham Audio Cable.
PROFESSIONAL AUDIO SALES AND MARKETING
Since 1989, The Bedford Consultancy has provided sales, marketing, and representation services to many manufacturers and dealers of professional audio equipment. We served as the US Press Officer for AMEK Technology Group Plc from 1990-1994 and have represented companies including AMEK, Community, Bruel & Kjaer Microphones, and Mogami. From time to time, we continue to act as dealers for select audio products.
EDUCATIONAL ACTIVITIES
Presented at the Third, Fourth and Fifth Annual Central Region AES Student Summits, Webster University, St. Louis, 2009, 2010, 2011.
(click here to download Analog Listening Lounge PDF)
Lectures on the history of audio technology have been presented at colleges in GA, NC, NY, PA, IL and MO.
Taught "Survey of Music Technology" for the Music Department at Georgia Tech in Spring 2001.
BEDFORD LOGISTICS
Expedited Deliveries
Packing & Shipping
Bedford Logistics, based in Nazareth PA, independently contracts same day and expedited deliveries in the Northeast and Middle Atlantic region including PA, NY, NJ, CT, DE, MD, DC, MA, RI, NH, OH, VA and WVA. We have driven over 525,000 accident-free and violation-free miles since 2005 providing critical small package delivery services for items such as pharmaceuticals, medical specimens, audio cable, electronic components, computer parts, industrial parts, delicate instruments and vital documents. We also offer complete packing and shipping services using UPS, USPS, YRC Freight and DHL. 24/7 at (404) 840-0070.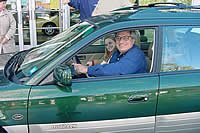 High-Mileage Hero: Lewis Frisch
Subaru Insider E-Mail July 2012



Miles to Go Before I Sleep...
an expanded discussion by Lewis Frisch about
High-Mileage Hero
HISTORICAL RESEARCH AND WRITING
Authored groundbreaking papers on the social structure of colonial South Carolina (1968-1969).
More recently authored "Rat Hunting -- A Baltimore Memoir". This extended essay, originally written in 2002, mixes Baltimore politics, urban renewal, the Oriole Way and National Bo with tales of Rattus norvegicus, the most destructive animal known to man. The result is an always entertaining yet pointed commentary on life in "Charm City", baseball and the failures of the American political system during the last quarter of the 20th Century. Illustrated copies are available from The Bedford Consultancy for a cost of $20.00 each.



Click here to read excerpts from the essay.
Lewis E. Frisch
The Bedford Consultancy
PO Box 111
Nazareth PA 18064
(610) 746-9342
(610) 746-9360 (fax)
(404) 840-0070 (cell)
www.bedcon.com
lewis@bedcon.com